How to use Nearby Share on your Android phone
In June 2020, Google launched a feature that Android users had been anxiously awaiting for years — its answer to Apple's AirDrop. It came in the form of something called "Nearby Share," allowing you to easily share links to other Android users through a streamlined and simple process. Nearby Share is available on all Android phones, and if you aren't quite sure how to use it, we'll be walking you through all of its ins and outs. Let's get started!
The actual process of sharing a file with Nearby Share is pretty straightforward, but before using the feature you need to enable it. Here's how you go about enabling Nearby Share on your Android phone.
1. Open Settings.
2. Tap Connected devices.
3. Head into Connection preferences.
4. Select Nearby Share.
5. Turn on the toggle to Use Nearby Share.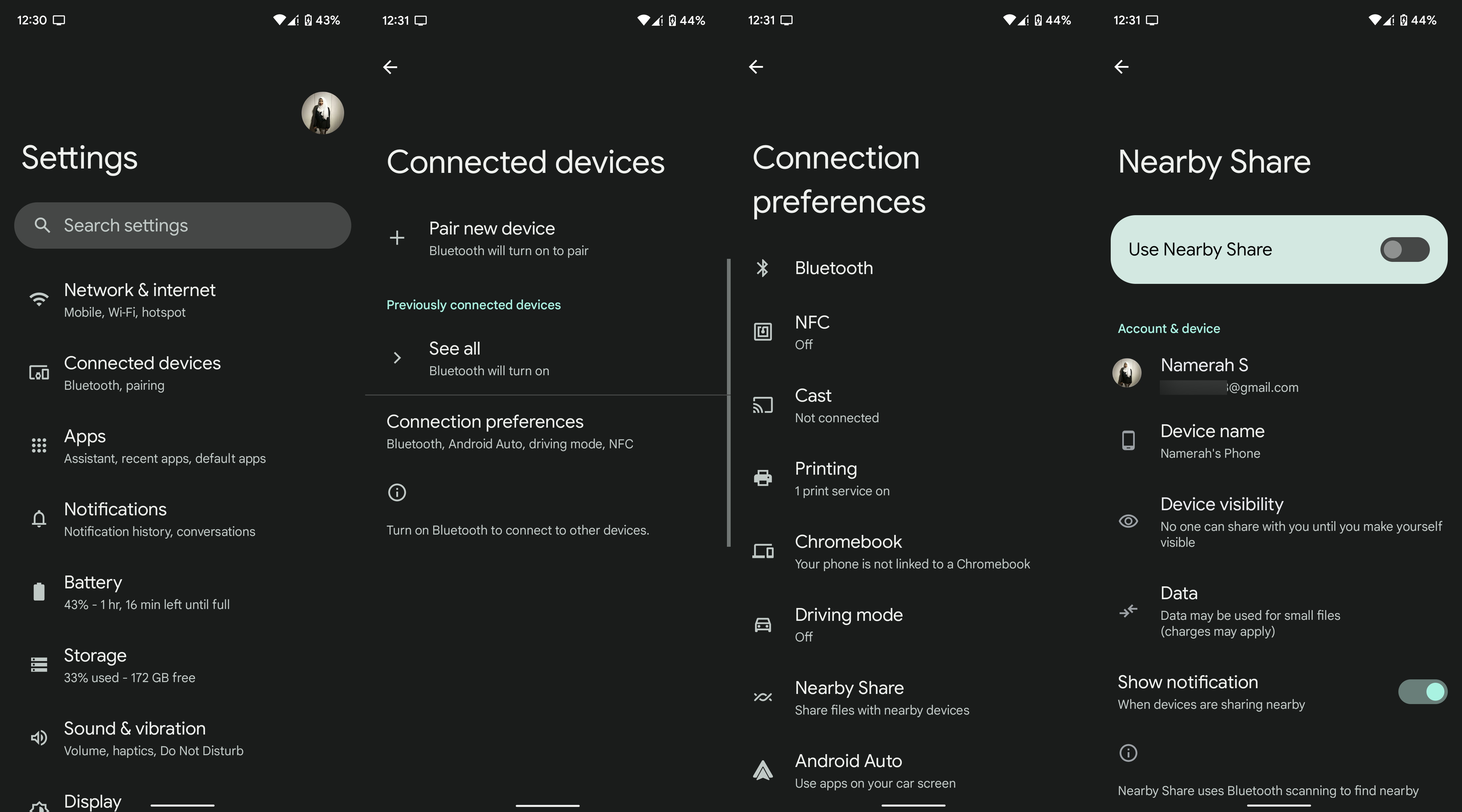 After enabling Nearby Share, you need to set your device visibility settings when Nearby Share is in use. There are three options that allow the following individuals to discover your device.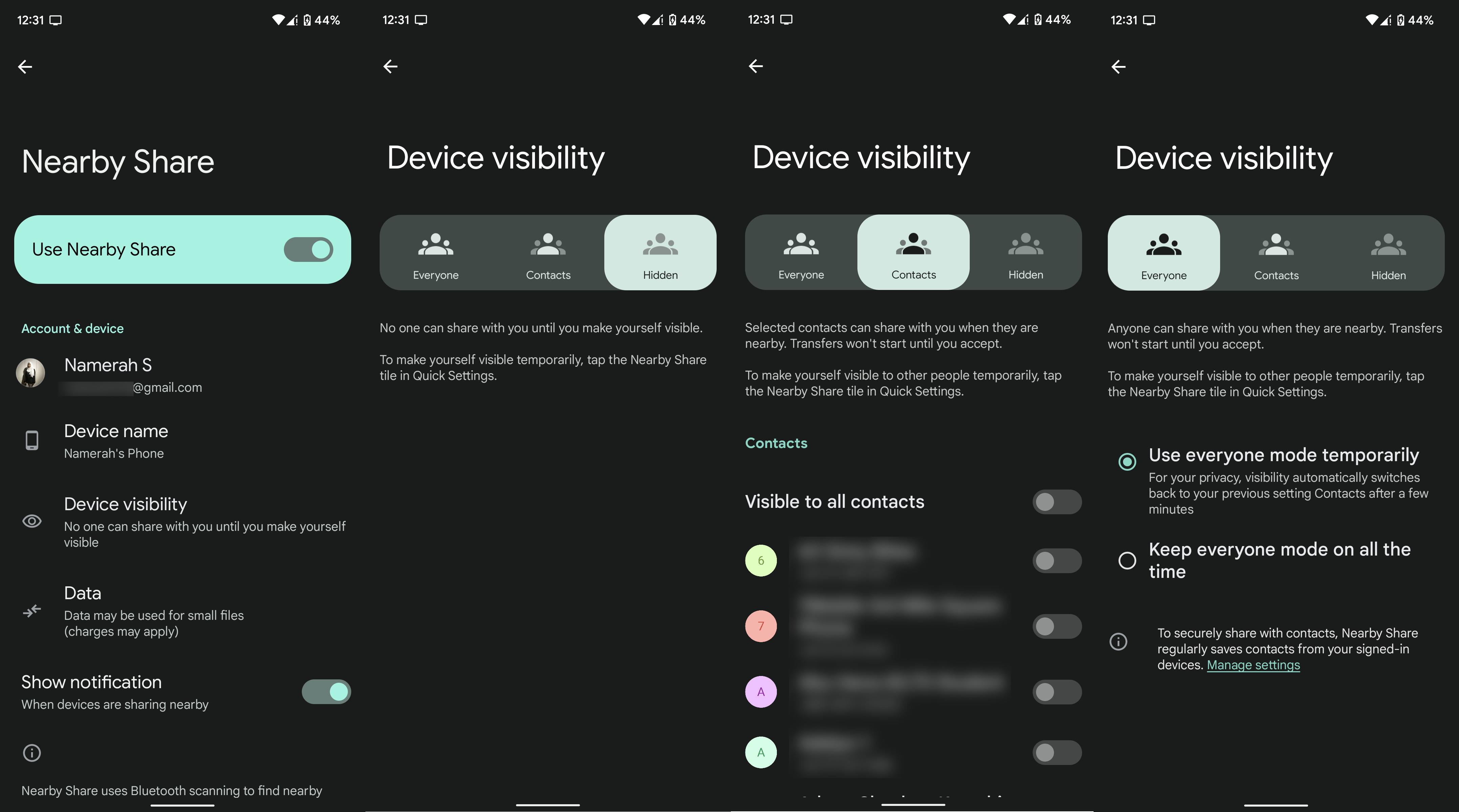 Hidden – No one can discover your phone.
Contacts – Only your selected contacts can discover your phone.
Everyone – Every Android device nearby can discover your phone.
Additionally, this is also where you can rename your device name as you'd like it to appear to other devices using Nearby Share.
Now that you've set up Nearby Share on your Android device, it will automatically be in use according to your preferences whenever you enable Bluetooth and GPS.
Now that you've enabled Nearby Share, let's get the ball rolling. We'll take a look at how you initiate Nearby Share on your phone to share something with a contact. This "something" can be anything; an image, a Tweet, a link, or even a song from Spotify.
1. Choose something that you'd like to share and hit the share button.
2. Tap the Nearby Share icon that looks like two twisted lines on something you want to share.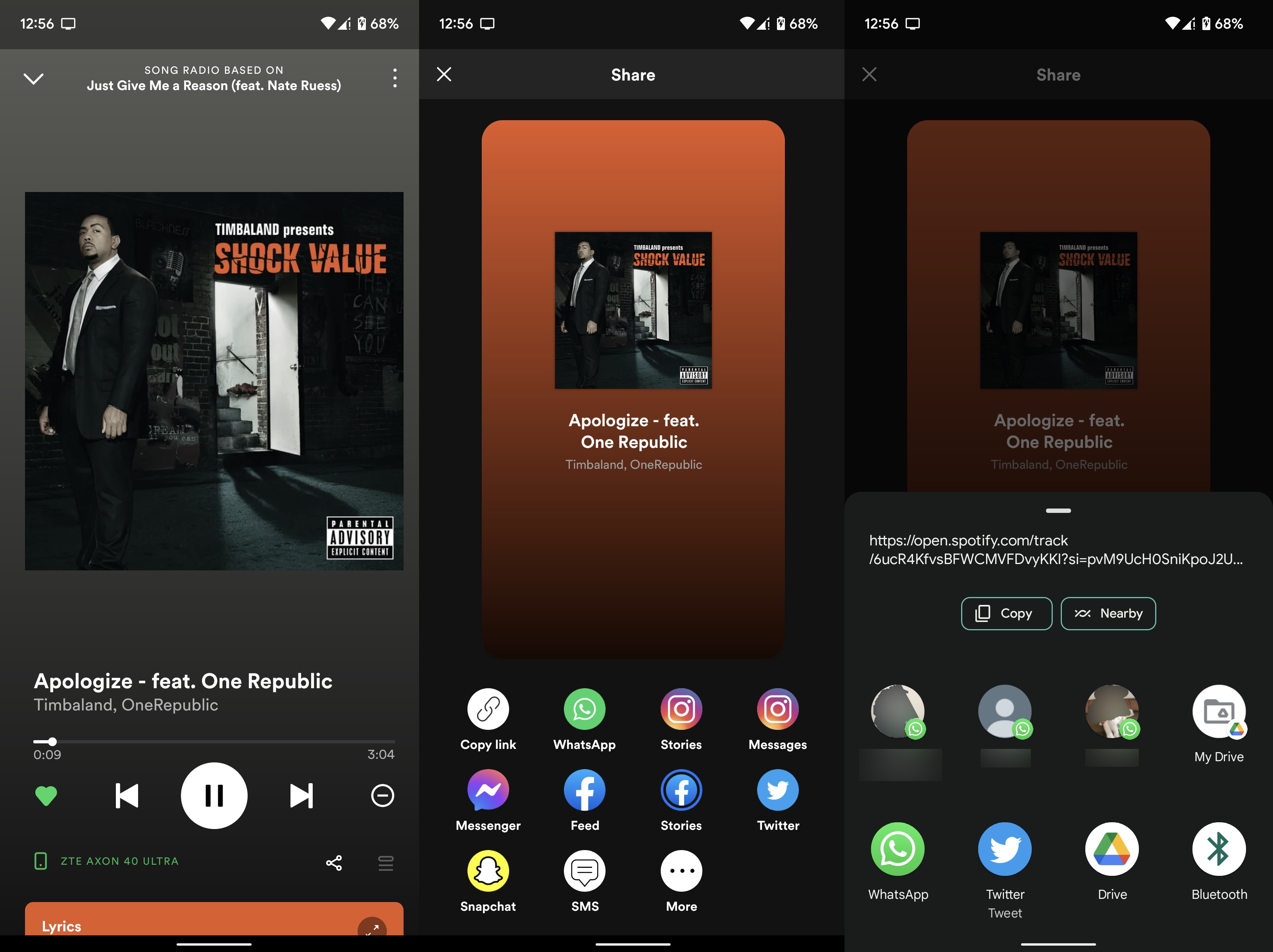 3. Select the receiving device from the devices nearby.
4. Once the recipient accepts the file, it will start sharing.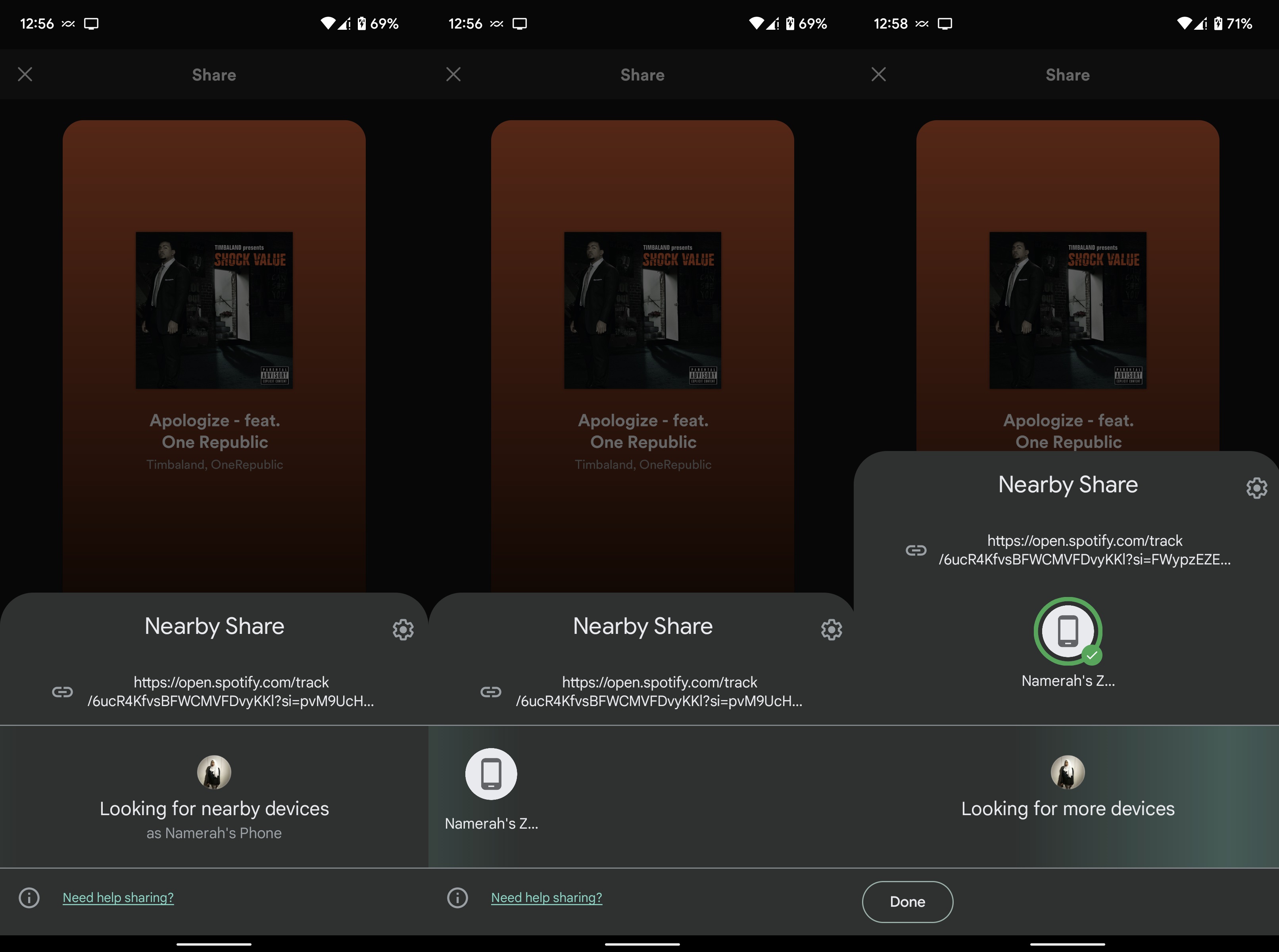 As we mentioned earlier, you can use Nearby Share to share links, files, and other items on your phone, so feel free to play around with it and use it to share all kinds of things. You can even use Nearby Share to share items from the best Android phones to the best Chromebooks.
That's how you share something with someone else, but what does the whole process look like from the other angle? Of course, the receiving device needs to enable Nearby Share first. After that, this is what you'll see if you're receiving a file via Nearby Share.
1. Tap the Nearby Share notification pop-up.
2. Match the pin with the sender's device.
3. Accept the file if the pin matches.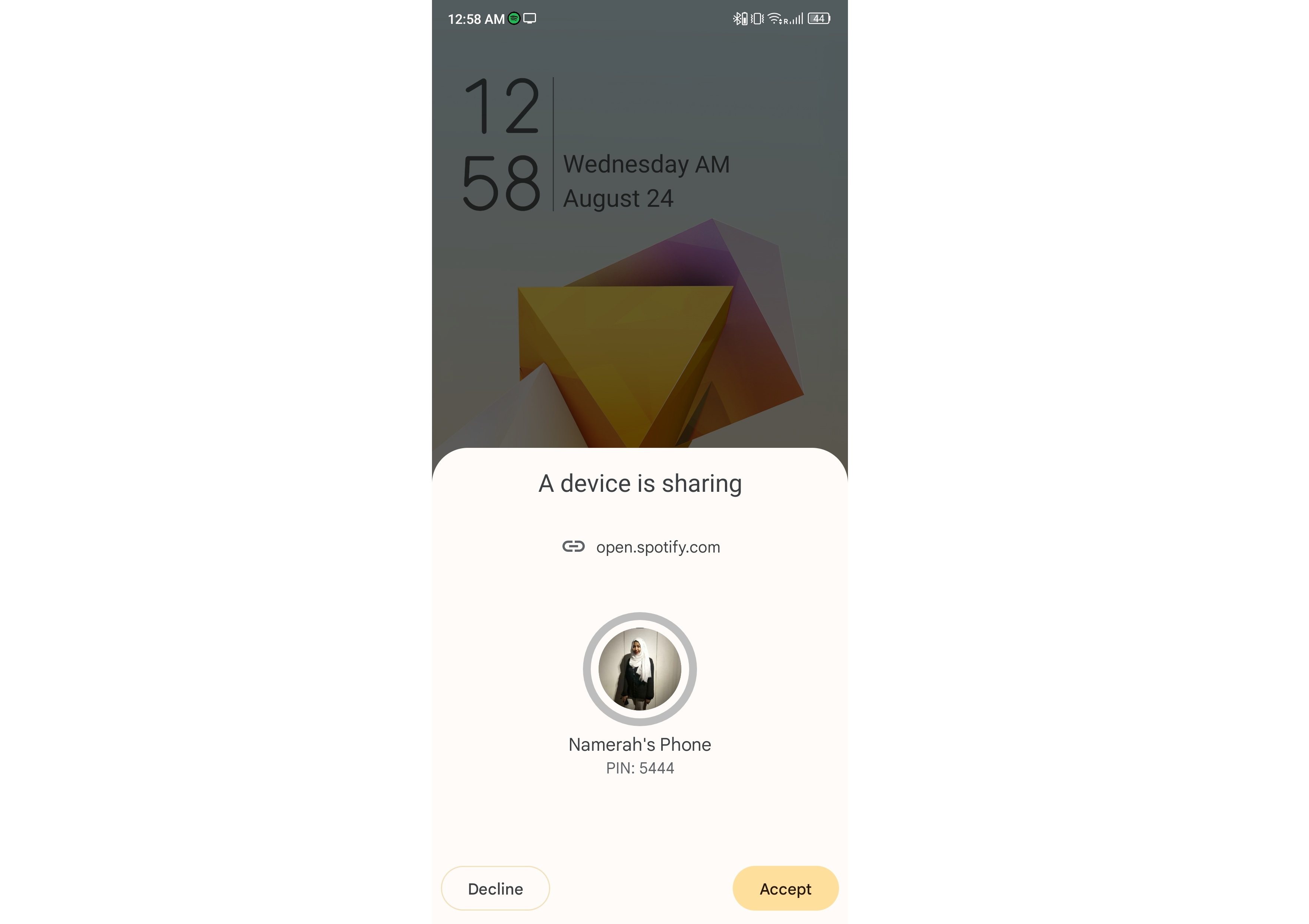 Once again, we're treated to a very clean and simple user interface, making Nearby Share wonderfully easy to use.
If you want to accept Nearby Share on your Chromebook, that linked guide will take you through the steps.
It's really neat that Nearby Share has the ability to send apps from Google Play to other (nearby) Android users. Here's how you can use it to share apps between Android devices.
1. Open the Google Play app from the phone you wish to share from.
2. Tap your profile picture in the top right corner.
3. Select Manage apps & device.
4. Press Send next to the Share apps option.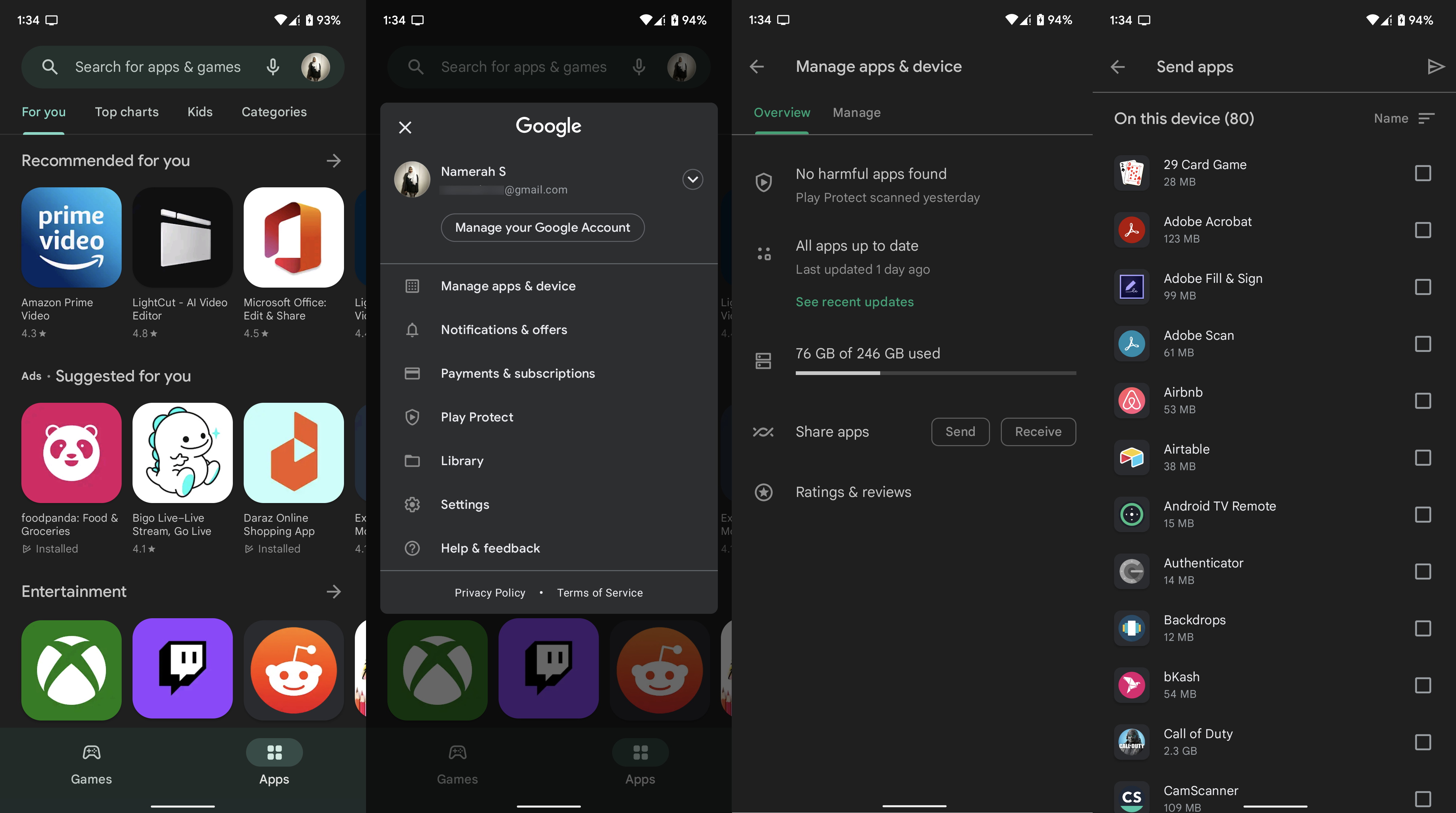 5. From the receiver's phone, follow the same steps as above, but tap Receive next to the Share apps option.
6. From the sender's phone, select the app(s) you wish to send, and tap the send arrow in the upper-right corner.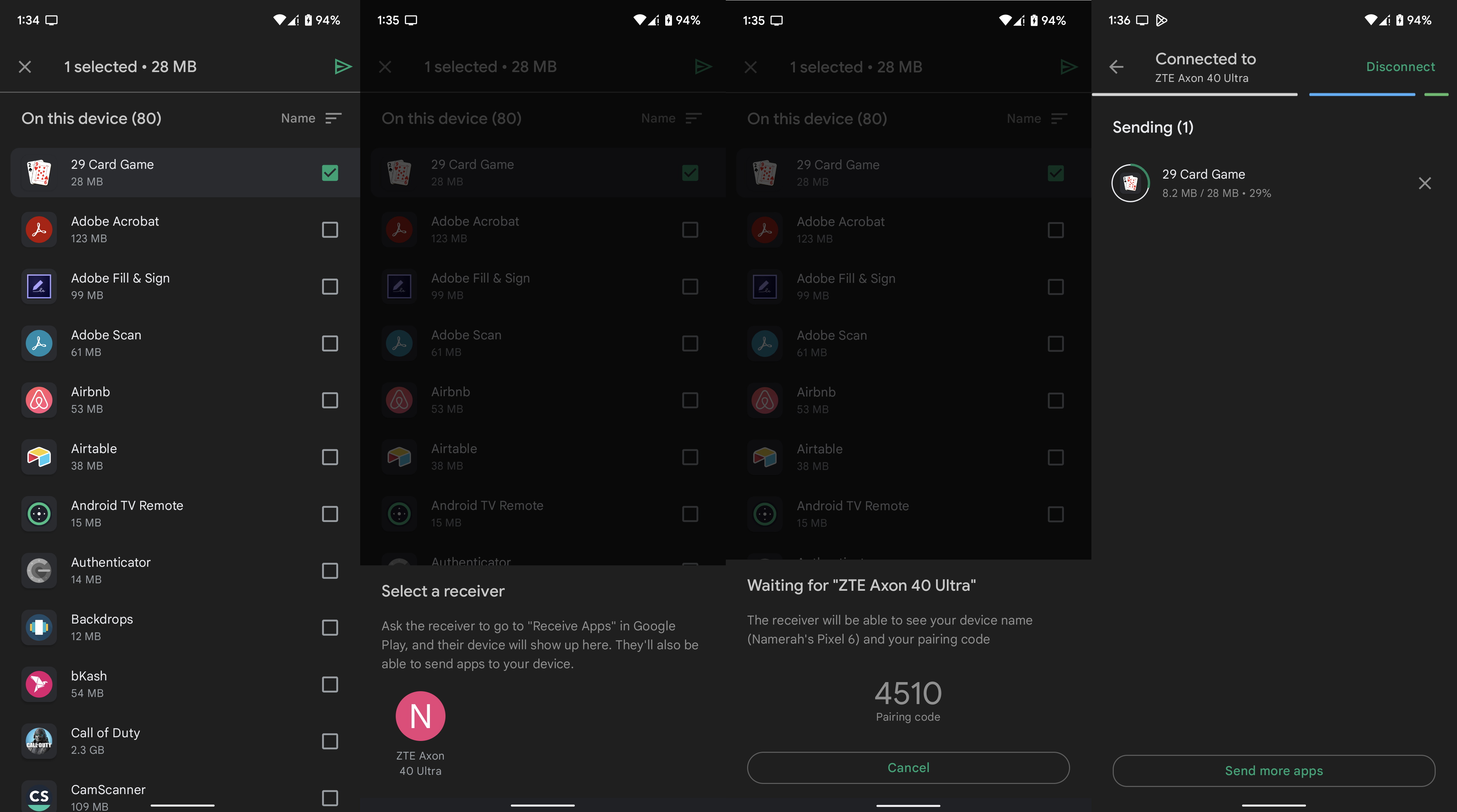 7. From the sender's phone, select the receiver whom you wish to send the app(s).
8. From the receiver's phone, match the pin with the sender and hit Receive to accept the app(s).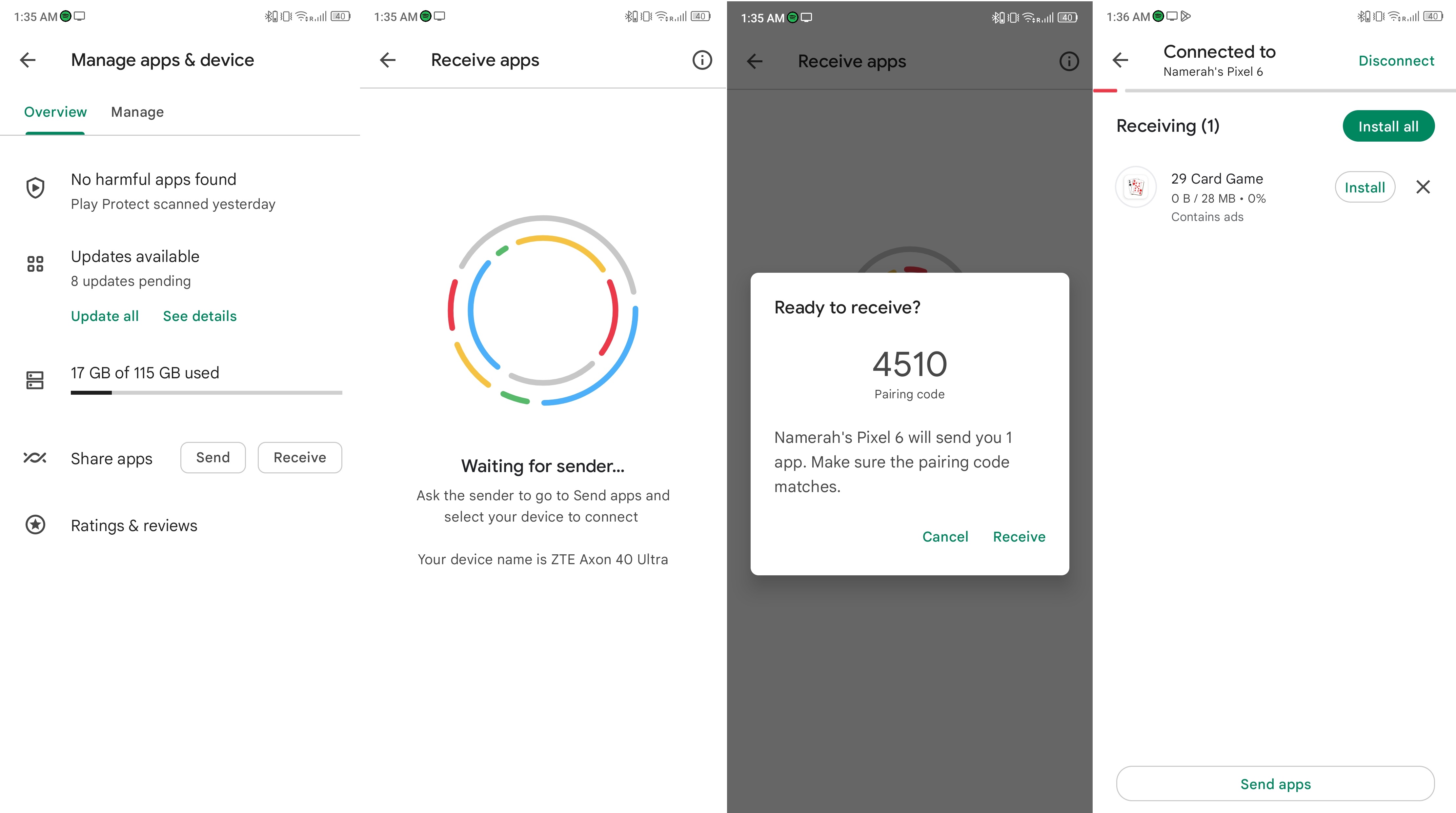 After the app has been received, the user receiving it can then install it on their Android phone.
Be careful with your nearby Share settings. It's not the wisest idea to allow everyone in the vicinity to discover and share files to your Android device. You might end up with malicious content or worse.
Personally, I like to make my phone visible to select contacts alone in my Nearby Share settings. This ensures that unknown and untrusted individuals do not end up finding my phone when they've got Nearby Share enabled on their devices.
Our top equipment picks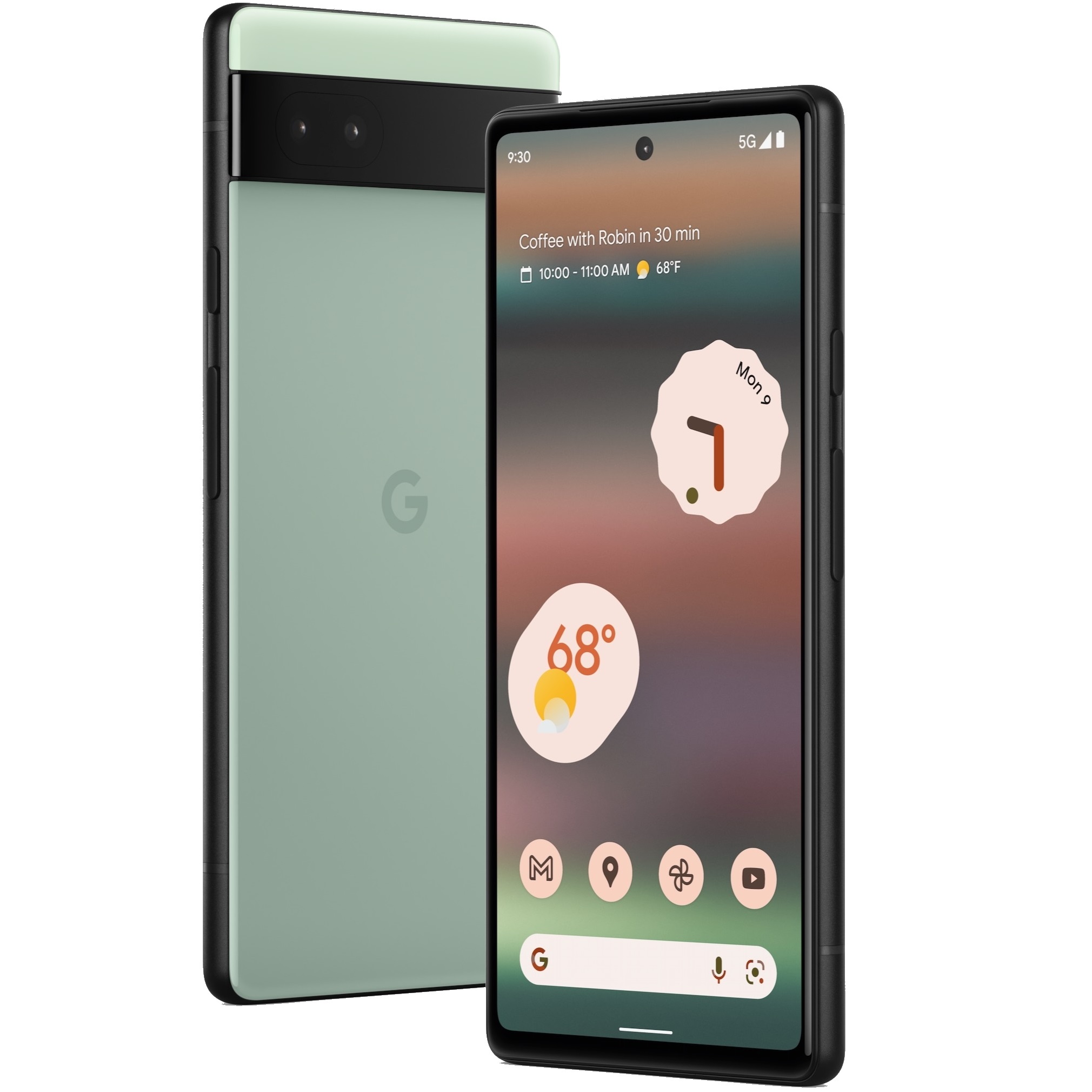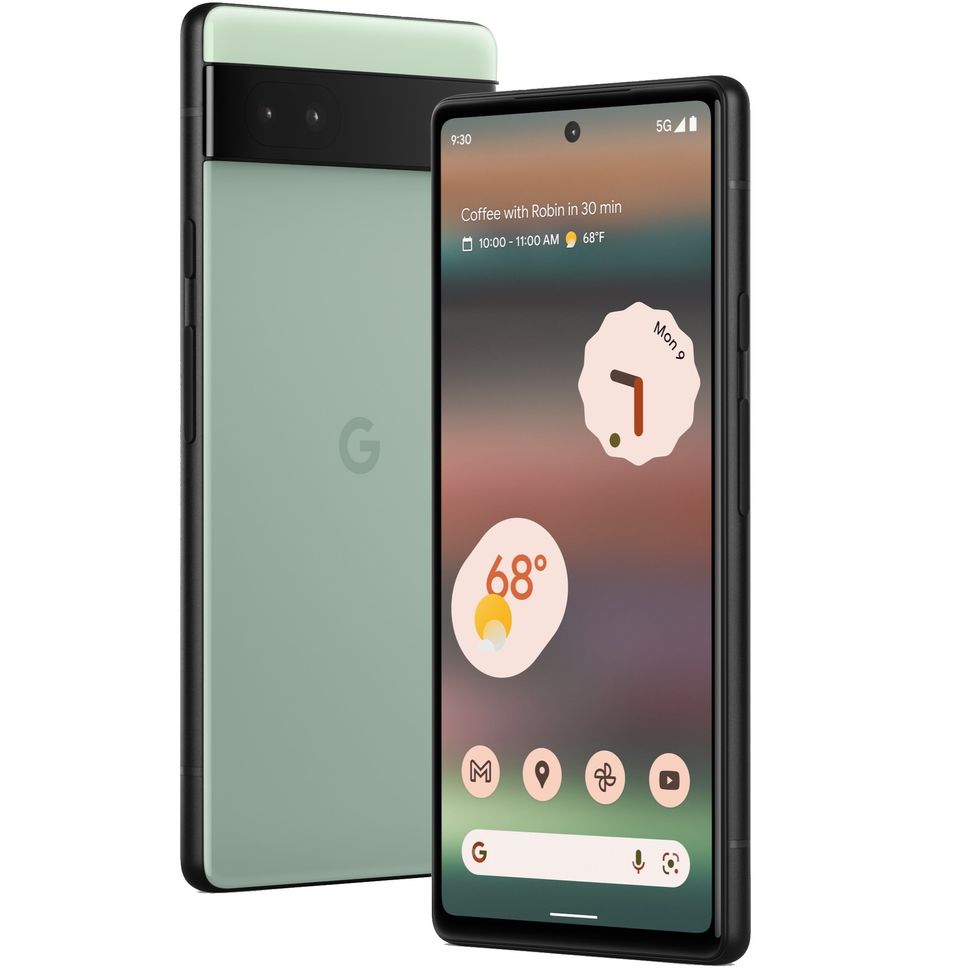 Android goodness on budget
If you want a phone that'll get the latest Android updates as soon as they're released, the Pixel 6a is for you. Along with being backed by that excellent software support, the Pixel 6a also delivers a gorgeous AMOLED display, a top-notch camera, and buttery smooth performance.